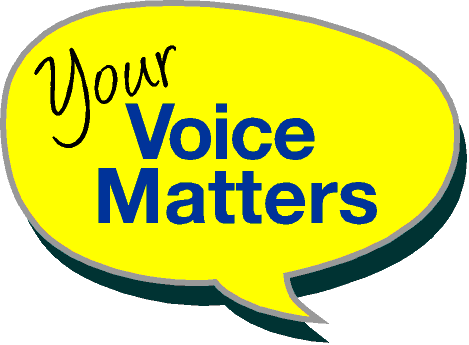 Welcome to Your Voice Matters
"We are passionate about the work we do to help those who have no voice. Why? Because we genuinely care.
Some of us are campaigners, some of us are families who are living the care home nightmare, some of us have sadly lost our loved ones who spent their final years in care homes, yet despite their heartache they stretch out an open hand to support those still on this pathway.
Sometimes people just need to know there is someone there who understands."
We currently face a care sytem that fails to support residents. their families and staff.
A fresh 'tell it as it is' web site was needed and we hope we have delivered that.
​
Our social media pages provide a platform for followers to interact, share thoughts and find support from each other, which is so important when you may be feeling very isolated.

Our aim is to identify real life challenges people face when searching for care, what you need to be mindful of once that care is being delivered, and what to do if you suspect your loved one is not receiving a good standard of care.

Families deserve to have as much information as possible to help them to make informed decisions. This is often much more difficult than people imagine. There are very few places reliable factual information can be found.

Regulator Inspection Reports only report on what the Inspectors see on the day, despite them receiving inside information beforehand. We know that the majority of care home review sites are filtered as they have a working partnership with the care homes and may rely on care homes renewing subscriptions. It seems large care charities rarely challenge neglect and abuse in care homes and we can only assume this is because they are linked to the sector through finance such as sponsorships for conferences etc.

When a family have an issue with a care home, they will feel like a parcel in a 'pass the parcel' game between the care home, Local Authority, Regulator and finally the Local Government Ombudsman and/or a Solicitor.

The whole complaint process can take years. We believe this is designed to encourage people to give up. To follow this process can literally be a life changing experience and not one for the better. Many do give up, too exhausted to carry on, feeling their lives have been destroyed and at the end of it all, you may not get the resolution you seek.

No amount of Public Inquiries, Guidelines, Recommendations or Petitions will bring any long term positive changes. We have seen it all before. We want to see changes in the law to prevent neglect and abuse in care homes.

Until you have experienced the reality of having to fight for your loved one to receive a good standard of care, or you have worked in a care home and want to raise concerns, you cannot truly understand how powerful the care system is and what you are up against. Why should families be forced to fight for something that should be the norm? Isn't 'good care' what their loved ones are actually paying to receive?

Your Voice Matters want to share our knowledge to help educate and empower families, to assist them in making informed choices, challenge what they know is not right and in turn have the reassurance they have done all they possibly can to ensure their loved one is being cared for. So many live with pain and guilt following the death of their loved one, often questioning 'Could I have done more?'

We understand the risks care staff take to do the 'right thing' by whistleblowing when they witness bad care, as well as the shocking consequences. Your Voice Matters value good care staff and hope that by visiting our site, they will see how much families need and value them. We are on their side!

In 2010 we began our campaign to end the bullying practice of unfair bans and evictions, holding our own event in Parliament in January 2017. Click HERE.

In 2012 we began to campaign for overt CCTV/surveillance in care homes. We call for legislation to enforce independently monitored surveillance in all care homes, encompassing all ideas, not just cameras. We want to prevent abuse, not allow it to happen. Click HERE.

Your Voice Matters
​
​
​