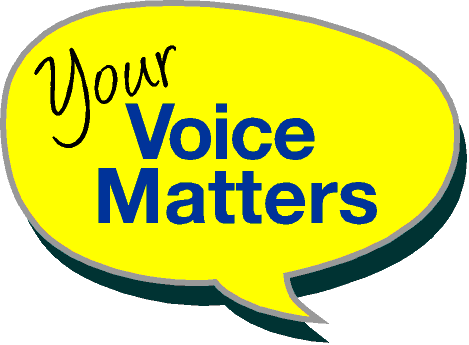 Promoting Care with Dignity and Respect
Please note Your Voice Matters is an information source only via this web site. The campaign ceased to operate in 2018

Agnes's Story - Christina Taylor
Christina's Speech
Scottish Labour Party Conference 2014
"My Mum who had Alzheimers was in a Bupa Care Home in Edinburgh. I also worked there as a Carer and Activity Co-ordinator. I loved my job with a passion, but was often
frustrated when my attempts to organise fun and stimulating activities was obstructed by my employer, as it did not fit into the 'tick box'.
In 2009 my Mum, Agnes Nisbet was a victim of Elderly abuse in this care home. Working there, I witnessed other aspects of poor care and neglect, much of which I directed to the Owners and Directors.
Obviously, I also witnessed many instances of excellent care with kind and caring staff, however there was a culture of bullying and neglect that will stay with me forever.
The Care Provider did not call the Police at the time of the assault on my Mum. This obviously had an effect on the Police case and also in time, the Court trial.
I have unearthed evidence of a cover-up and lies by the Care Provider and I continue to fight for Justice for my Mum and all other elderly in care.
Understaffing and low pay has been an issue in care for too long. I want to see things change.
I too, have given media interviews, yet my situation and fight for justice remains unchanged.
In 2015 I am still fighting for justice for my dear Mum.
The complaint appears to be deliberately designed to wear families to the down, hoping that you will give up. You are directed from one organisation to another, all saying it is not their remit.
You spend hours having to read through upsetting paperwork, reliving the past, in order to copy information to send to the next organisation. Then before you know it, you have arrived back where you started. People are shocked, telling you the care provider is legally 'not allowed to do that', yet no one takes action.
Sunday Post News 14 Dec 2014 "My mother's basic human rights were never met in care home". Click HERE
Visit my facebook page 'Agnes's Story' to follow my journey Click HERE. Your support is appreciated.

Your Voice Matters strongly feel there is a need to influence changes in the Law to help those who have been bullied and victimised by the care home sector. I totally agree and am passionate about accountability.
Like so many others fighting the system, I know how it can consume your life, cause illness and stress. It should not have to be this way.

We need a care system that not only supports the resident, it supports their families too and I hope that the content of this web site will help empower families who find themselves in conflict with care providers, or staff who witness bad practice and do not know where to turn. I have been in both those situations and can relate to the challenges, both present.
I hope by sharing some of my story, it will bring comfort and strength to some of you who are also facing this battle, and that through fighting for Justice, one day I can say I played even the tiniest part of bringing about the much needed changes.

Growing old is something that will affect us all."
Christina