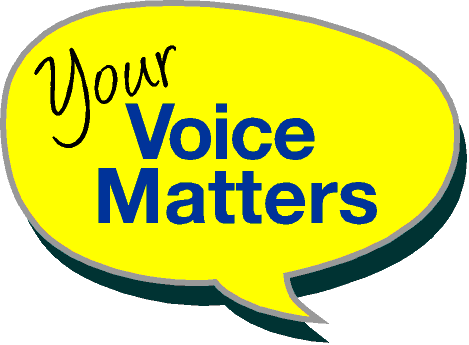 Promoting Care with Dignity and Respect
Please note Your Voice Matters is an information source only via this web site. The campaign ceased to operate in 2018

My Research Vision
"I firmly believe that good research must be ethically and morally justifiable. It requires judgements based on knowledge and experience, as well as evidence. It demands the involvement and inclusion of people who may be vulnerable and in need of support. In our work we can (and should) contribute to deconstructing the narrow edifices and institutionalised attitudes that have dis-empowered and marginalised people. This includes encouraging moves away from the 'delivery' towards the 'provision' of services which people are better able to access and use in ways that they choose. This objective inspires and energises me."
Biography
Malcolm Fisk has a wide range of experience relating to older people, housing and assistive technologies (notably telecare and telehealth). With regard to the latter he carries an international reputation and, as well as being widely published, he is a frequent speaker at events throughout the EU and as far afield as the United States, Australia and Taiwan; and has recently undertaken advisory work in relation to strategic telehealth matters in Canada and Estonia. The focus of Malcolm's work has been, and remains, at the interface of health and social care and ipso facto is concerned with dilemmas relating to service provision within institutions or the wider community. This means that he grapples with challenges associated with changing service paradigms whereby people of all ages and with varied needs become supported and empowered through the technologies and services that they access. His key achievements have included work with the Welsh Government (underpinning to development of the Office of the Older People's Commissioner; and the Strategy for Older People in Wales); and leading the European Commission funded Telescope project to a highly successful outcome with the European (now International) Code of Practice for Telehealth Services. Malcolm's activities continue to encourage new understandings that will impact on policy and practice at UK, European and wider international levels."
TOWARDS A NEW FUTURE FOR CARE HOMES?
"All of us have the right to be concerned about the quality of care in some UK care homes. But that concern, sometimes fuelled by the direct and very personal experience and sometimes fuelled by the images captured by cameras and publicised in the media; must be balanced by our acknowledgment that much of the work of care homes is praiseworthy and must continue to be valued as we move into a new (albeit uncertain) future.
What is the nature of that new future? With regard to care homes we can argue that the 'model' is past its sell-by date. It is a legacy of the nineteenth century - when institutions provided a very basic alternative to the poverty and insanitary conditions experienced by many. Of course, living standards have improved dramatically since that time - but, in essence, we are still in the business of separating out many of our older people from the rest of our communities - with this carrying the suggestion that somehow, because they are no longer working or lack wealth, older people are of lesser worth. Better alternatives (in terms of improved designs for accommodation and the use of different technologies) are slow to emerge. The good news is that the model is now being seriously questioned at the highest levels - with this perhaps being most conspicuously the case through the InnovateUK Long-Term Care Revolution Click HERE
Others will (indeed, must) argue the case for a better paid, more skilled and motivated care workforce. Here I'll simply touch on the role that new technologies (including cameras) might play in helping to protect older people from (or enabling responses to) abuse - whether that abuse is characterised by aggression, deceit or neglect. This is not, it must be stated, to suggest that abuse is rampant in care homes - but rather it is because of what seems to be an increasing number of exposŽs that is causing an escalation in concern about the issue. This is so much the case so that some care homes are experimenting with audio-recordings, cameras, movement and activity monitoring - in order to protect and provide reassurance for their residents and their family members.
My article in the journal 'Working with Older People'. Click HERE sets out some of the issues and looks, in particular, at the usage of cameras. In essence I argue that we need to shift the debate away from cameras and, instead, consider the whole notion of 'surveillance' and the way that we use technologies to help us. After all - we are in the business of surveillance, or rather 'monitoring' - that is keeping an eye on people in order to provide appropriate care and support.
By considering the range of technologies we can start to think, in respect of each individual or the needs of residents collectively about
a) what technologies could benefit them? either in helping them to
manage for themselves, to obtain help when needed or to protect
them from abuse, etc.;
b) where such technologies might be located and used?; and, with
regard to cameras or audio-recording
c) how images, speech, data, etc. can be scrambled and held securely
without a need to be accessed except in particular agreed
circumstances.
It is all very sensitive, of course, and whatever happens, clear guidelines will need to be in place - including support from staff and consent from residents and carers.

My article offers seven principles that can underpin the use of such technologies, and recently we've had some initial guidelines (regarding cameras) issued by the CQC. Both should help what in is a crucial debate about at least one element of that 'new future' that we need for care homes."
Dr Malcolm J Fisk
Email: malcolmfisk8@gmail.com
For Your Voice Matters


3 September 2015 British Society of Gerentology
Malcolm Fisk - Technologies, Care and Elder Abuse