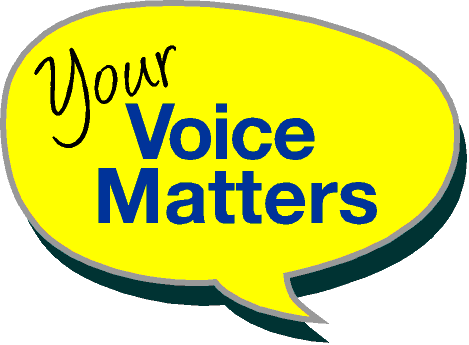 Promoting Care with Dignity and Respect
Please note Your Voice Matters is an information source only via this web site. The campaign ceased to operate in 2018

Check list to take to care home
A useful resource .....
It can be daunting searching for a care home, especially if you are viewing several in one day.

You may try to absorb all the information you are being told, whilst also taking in the surroundings in the care home itself, wondering how your loved one would feel living there. You may sit at the end of the day to reflect, finding you have forgotten some things, or everything has rolled into one.

We would recommend you take a notebook and pen with you.

Ask the Manager if they would mind you recording your conversation and take a few photographs, if you don't want to be distracted with note taking.
Ask for a care home brochure with list of fees to take home. If they don't have one, maybe they have a web site and they can print off their home page for you instead.

We would recommend you either print a check list to take with you. You may find it difficult to pay attention to what you see and hear during a tour of a care home if you are pre-occupied completing a list on the move. What you see and hear during that tour is very important.

Perhaps you can sit with the Manager to go through your question list after your tour and anything you are unsure of, ask to look at again.

Here are links to two check lists that you can print off to take with you, or you can use these as prompts to create your own.

3 page check list written by Lenin Nightingale. Click HERE.
16 page check list written by Age UK. Click HERE.