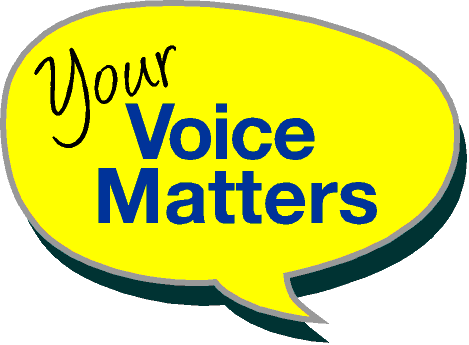 Promoting Care with Dignity and Respect
Please note Your Voice Matters is an information source only via this web site. The campaign ceased to operate in 2018

It begins and ends with you.
You have the power .......
If you are a care home owner, Director of a care company, or a care home Manager, this page is for you.
​
​
​
​
​
​
​
​
​
​
​
​
​
​
We follow real life situations of care staff working in care homes and home care, and hear first hand from many that the main reason they are leaving the sector, is not just because of pay, it is because of the way they are treated by their employers. There is no shortage of good carers out there looking for work, but sadly they have left the sector scarred, vowing never to return.
​
STAFF

Your staff are your greatest asset. They deserve to be invested in. Not everyone could do their demanding job, and you would not be able to run your business without them.

Ask yourself these questions ...

* Do you have issues with recruitment?

* Are there problems with frequent staff sickness?
* Do you rely on Agency staff?

* Do you hold regular supervision for all your staff?
* Do you offer them quality hands on training, not just a minimum tick box exercise to show it is done?

* Are there opportunities of promotion for your staff?
* Do you work with them to help you to understand the challenges they face?

* Do you ever tell them you appreciate them?
* Do you talk to them?

To invest in your staff and appreciate them, means they will be happy in their job. The outcome is they will enjoy coming to work and hopefully will remain working for you. This offers stability for you, continuity of care for residents and reassurance to families.

We know budget cuts affect care homes, but some things that can make a great deal of difference do not cost in terms of finance.
FAMILIES
The many families we hear from are not concerned about fixtures and fittings, or staged events for photo opportunities showing what a good job you are doing, in fact they dislike it. The PR used by care homes is in fact causing you damage, as many failing care homes use this to 'con' the public in order to fill their beds. Many seek word of mouth, this is the best recommend of all. For many families, and certainly for us at Your Voice Matters, the care homes who advertise the most are the ones to be avoided.


Wish List (not in order of preference!)

* For their loved ones to be cared for with dignity and respect and know they are safe

* A good ratio of staff to residents who have good sound knowledge in aspects of care

* To know that if incontinence products are worn, this will be managed effectively. If not, that regular toileting will be
managed

* A consistent level of service 7 days a week, not just 5
* Wholesome nutritious food, with meal times to suit our loved one and regular drinks throughout the day
* Daily fresh air (weather permitting)
* Stimulating and meaningful activities
* Less of a structured time table, offering demand led person centred care
* To know their loved one will be wearing their own clothing and footwear

* To know that personal care is delivered
​
* Regular relatives meetings
​
* To feel valued as our loved one's partner in care
​
* Listen to families, do not react to concerns in a defensive manner
​
* Act on concerns raised and don't make empty promises. This can cause an easily resolved concern to escalate
into an intolerable situation for both the care home staff and the family
​
Your Voice Matters believe everything starts at the top within any care home organisation.

Rotten at the top, rotten at the core
No amount of refurburbishment or training can change that

We have to change attitudes, culture, if things are to change for the better. We need to bring true 'care' back to our care homes, go back to grass roots.

Do not look upon care campaigners as your enemy. If you are one of the better care homes, then we share the same vision.

Work with us, not against us. We need to eradicate the bad care homes and staff, as it is these bad apples giving you all a bad name, not us.

Baffles us why the smaller, independent care homes have not challenged the CQC, in the knowledge that to date they have never closed one failing care home owned by the top 6 corporate care home groups, no matter how long they are failing, some occasions this has been for years .... Anchor, Barchester, Bupa, Care UK, Four Seasons, HC-One. They even allocate a CQC senior manager to help them improve. What incentive is these groups to dip into their profits to invest in better training and more staff on the floor, as they know CQC will never close them. CQC continue to dish out Action Plans and work with these homes, who have no intention of making sustainable change. They look at achieving the bare minimum in order to pass an inspection, they they slip back again, until a brave member of staff or family member blows the whistle once more and we are right back to square one. Corporate care home groups have CQC and Local Authorities over a barrel, knowing if they close them, where would they move residents to. The focus remains on capacity over quality of life for vulnerable people.

We need to make care homes a place people do not need to fear, and places people want to work. Treat your staff right and everyone will benefit.

"It begins and ends with you. You have the power ......."
​