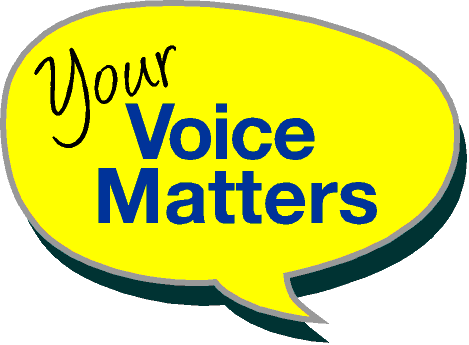 Promoting Care with Dignity and Respect
Please note Your Voice Matters is an information source only via this web site. The campaign ceased to operate in 2018

Friends and Work Colleagues
Many families are faced with the stress of finding good care for an elderly relative. They may be trying to find adequate home care services, to enable their loved one to remain at home and some may have concerns about the standards of care in a care home.

We must be mindful that not everyone with elderly relatives are coping with this new chapter in their life.

Often not only are they concerned for their loved one, they are a parent themselves, the 'Sandwich Generation', juggling many balls, trying to be there for everyone. They can get left behind, with little of no support. Click HERE

For some their loved one may have the added worries of Dementia/Alzheimers or other complex care needs.

Not many want to talk about their struggles. Is this because we are conditioned to believe that we should be able to cope and if we can't, that makes us a failure?

In our busy day to day life, we come into contact with many people, and may be totally unaware they may be struggling with issues around a loved one's care and feel very isolated. They are not alone. Your Voice Matters hear from so many families. We need to reach out and connect with them, so they know they are not alone on this journey.

We have created an A5 poster for you to print off. Click HERE. Suggestions to display (Please ask permission first)

Notice board at work
GP Surgery
Hospital
MP Constituency Office
Church
Leisure Centre
Library
Local Shops
Toddler Groups

We are always happy to send information to your local community newsletter publications. Please email contact@yourvoicematters.org.uk with details.

Thank you for your support.