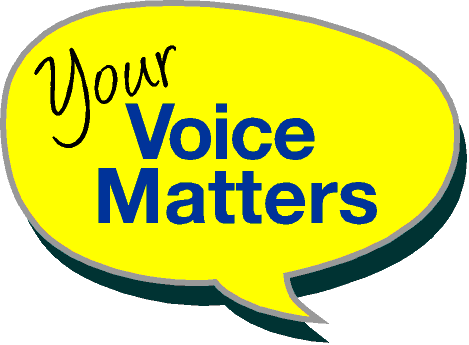 Promoting Care with Dignity and Respect
Please note Your Voice Matters is an information source only via this web site. The campaign ceased to operate in 2018

Home Care - Are you supported & valued?
Colin Angel is the Policy and Campaigns Director for United Kingdom Homecare Association Ltd
(UKHCA).

UKHCA is the professional association of home care providers from the independent, voluntary,
not-for-profit and statutory sectors. UKHCA helps organisations that provide social care (also
known as domiciliary care or homecare), which may include nursing services, to people in their
own homes, promoting high standards of care and providing representation with national and
regional policy-makers and regulators. The Association represents over two-thousand members
across the United Kingdom, in England, Wales, Scotland and Northern Ireland."
Click HERE for web site.

Is your employer a member of UKHCA? Their web site states they support the National Living Wage

Are you being paid the minimum wage?

How long are you given for each visit?

Are you paid travel time between visits?

If you have concerns I am sure UKHCA would be happy to hear from you. Colin Angel is also on twitter for any tweeters out there Click HERE

You would assume your working conditions would be protected, being employed by a company who is a Member of UKHCA. Not the case. As a example, let us look at home care provider MiHomecare.

16 April 2015 Mitie CE Ruby McGregor-Smith CBE wins Outstanding Achievement Award Click HERE for article.
27th June 2015 Great British Homecare Awards. One winner MiHomecare Click HERE for article.
However, it was a not such a feel good news story 4 months later.

11 August 2015 MiHomecare. 'We care about care' is the slogan of one of the largest private home-care agencies being sued for paying 'below minimum wage'. Maybe 'We care about profit' would be more appropriate?

The case could prompt other carers, from MiHomecare and other companies across the UK, to take action. Click HERE to read article

10 March 2013 "Most of the agencies in the care home market are franchises of large companies 'receiving lucrative government contracts to run care services looking after tens of thousands of vulnerable people (which) are avoiding millions of pounds in tax through a legal loophole' (Richard Whittell, Emily Dugan, independent.co.uk, 10 March 2013)."

27 July 2015 "An internal analysis of pay rates shows that many MiHomecare workers are not being paid for travel time and as a result are earning less than the minimum wage" by Lenin Nightingale Click HERE for article.

Mihomecare failed it's employees, UKHCA are made aware of this many times by home care campaigners, why is the Members Registration not stopped? Is the income from Registration Fees Registration fee paid by the care provider?

As a family looking for homecare for your loved one, you would also gain reassurance of a company promoting their membership of a UK organisation like UKHCA. It is a 'trusted' brand that we feel is being used purely for marketing purposes.