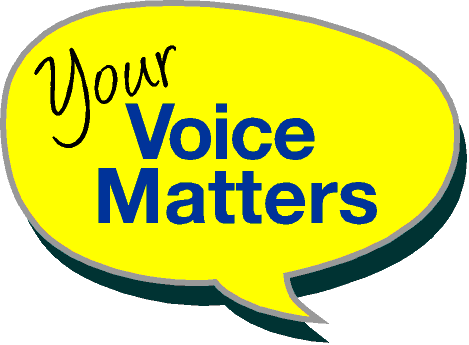 Promoting Care with Dignity and Respect
Please note Your Voice Matters is an information source only via this web site. The campaign ceased to operate in 2018

Meet The Team - Ian Cresswell
Sadly Ian passed away on 13 January 2018. He was a passionate campaigner who devoted endless hours to Your Voice Matters which he fitted in around his full time job. He was an advisor for care home concerns (families and care staff), admin for social media pages, researcher and his special interests included anti-psychotics

in elderly Dementia, finance, Continuing Healthcare and NHS. He will be sadly missed as a fellow campaigner and a friend.
"I joined Your Voice Matters in July 2013. I was attracted to getting involved with Your Voice Matters when I observed the sheer volume of posts detailing information on neglect and abuse committed in care homes.
The commitment of Jenny and her colleague Angela was admirable and I wanted to help.
Since Angela sadly died in 2014, I have worked very closely with Jenny, running our social media pages, assisting people on a one to one basis and conducting research on care companies.
I have helped people on a one to one basis with Continuing Healthcare Assessment Appeals.

Over the years there has been a great uproar over the misuse of anti-psychotics in elderly dementia sufferers and there has been some enlightening papers written on the subject, of which I have gained a good knowledge.
I spend many hours researching the historical information of care home providers, identifying patterns which highlight how finance influences the quality of care being delivered. I have also identified patterns of care home providers who repeatedly fail, this is where we seem to find the worst excesses of neglect, abuse and bad practice, and in our opinion should not be allowed to operate. We also have those who may buy care homes, make a profit at the expense of the residents, close them down and set up again.
In March 2015 I wrote a Report for Andy Burnham, Shadow Secretary of State for Health, detailing the categories of care home providers and the risks involved in how they operate their business.In July 2015 I wrote a second Report for Andy Burnham detailing my thoughts on the new era of Care Home Villages, Centres of Excellence for Dementia and Care in the Community.
My worries are that once again the very same economic factors that have blighted the care home industry since the late 90's with care homes and now Care Villages are potentially at the very least, or are in fact, affecting the standards of quality care in these specialised care homes.
We are seeing within the Care Home Village concept, the very same pattern of failure to provide high quality care, and for the very same reasons as within the Care Industry Market at large. A Care Village is still a care home at its cutting edge and all the hype of the hotel/complex will not change that.The private Dementia Centres of Excellence are financially operating within the same Market Driven Economy as the care home industry, with all of the negatives that this system has brought into being, with many failing their inspections.
In June 2015 we flagged up our concerns over the financial status of some care home providers with the CQC and our fears for the future. By the responses we have received, it casts a doubt as to whether the CQC at a higher level, have even considered finance to be a factor that influences the poor standards of care we are witnessing in our care homes in the UK. Our research proves otherwise.
I believe more needs to be done to monitor the financial status of care home providers, to help avoid a crisis in the future, and so protecting the best interests of residents. It is an exciting time for Your Voice Matters, as we take the campaign on to a new level, and with that I hope we will be able to influence changes for the better for everyone living and working in a care home."
Ian