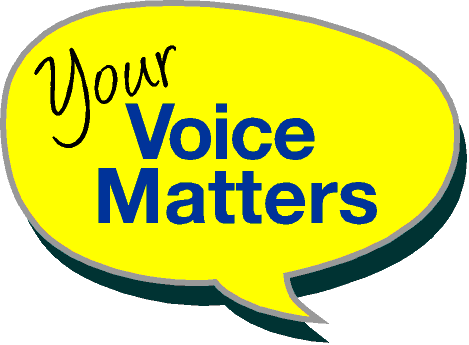 Promoting Care with Dignity and Respect
Please note Your Voice Matters is an information source only via this web site. The campaign ceased to operate in 2018

We have separate Regulators for each country in the UK. They inspect our care services, to ensure they are meeting all requirements.

Many families and care staff are frustrated and disillusioned by our Regulators for care in all areas of the UK.
They are encouraged to share information to help the Regulator do their job, to help influence changes for the better, but sadly time and time again we see things are not changing and our most vulnerable in society are being put at risk, at times with avoidable fatal consequences.

Concerned families are informed the Regulator do not deal with 'individual complaints', and they then follow what can be a lengthly and stressful process trying to find someone who does.
Care staff report concerns and become a victim of the system, often finding themselves bullied or out of a job, because they did the right thing.
Inspection Reports often do not reflect the reality of what we KNOW occurs in some care homes, as the CQC agree they can only report on what they witness during their Inspection, regardless of what information they have received prior to the visit.
​
Our advice to families looking for care is read the Inspection Reports and remember it is more than likely to be worse than what is being reported.

England Care Quality Commission (CQC) Click HERE
Ireland Health Information and Quality Authority (HIQA) Click HERE
Northern Ireland The Regulation and Quality Improvement Authority (RQIA) Click HERE
Scotland Care Inspectorate (SCSWIS) Click HERE