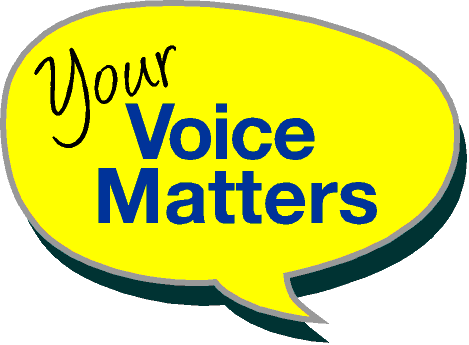 Promoting Care with Dignity and Respect
Please note Your Voice Matters is an information source only via this web site. The campaign ceased to operate in 2018

Care Staff - Deserve Better
We are often accused of damning all care homes and the staff who work in them. That is not the case.
We do not want to see care homes closing, residents traumatised by a move, families distraught, care staff losing their jobs. If anything we want more smaller person centred care homes to be opened, instead of the new era of multi million pound care villages.

We do not want to see residents neglected and abused. We want to see an end to profiteering care providers who are not prepared to reign in their profit margins to maintain good staffing levels, offer quality training to their staff and offer them a decent salary to reflect the demanding job they do in a care home or domiciliary care role.

We have had it said to us many times we do not post many 'feel good, positive' news on our social media pages. Our view is the care sector PR Teams have that well covered, and there are many sources for people to read the good news.

The aim of our campaign has always been to expose and raise awareness of the bad care homes, the ones who are giving the good ones a bad name. There are few organisations prepared to tell it as it really is, too many vested interests. Only by exposing the bad can we eradicate it. If we all remain silent, it will continue.

We want pressure put on the various agencies to keep residents safe and to protect care staff who are often bullied by their employee or peers after they have reported poor practice. This proves a challenge most of the time, with a Regulator we consider is not fit for purpose ... Local Authorities who work hand in hand with the Provider and a Government who is also more concerned about capacity than quality of care and investment in care staff.

We hope you will find the following pages informative and useful, whatever your own circumstance.

Care staff and families need to work together, we should all want the same outcomes.