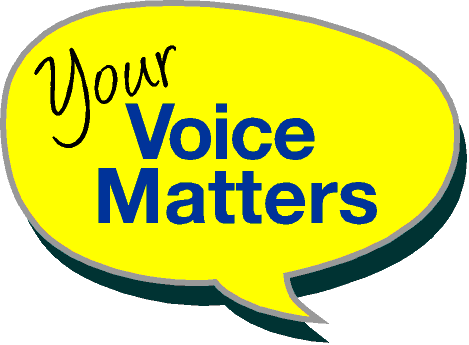 Promoting Care with Dignity and Respect
Please note Your Voice Matters is an information source only via this web site. The campaign ceased to operate in 2018

Considering a job as a care worker?
Is it the right choice for you?
'Six questions to ask in a care worker job interview". The Guardian 28 January 2016 Click HERE
"I started working in care eight months after my own mum went into the Care Home. I had watched the carers and felt I really wanted to do the job.

My first day was a huge shock to me. I had no idea the pace that the carers had to work at to get all their different jobs done. Little time for niceties and precious little time for breaks. Sometimes we didn't get a break because of the nature of the job. Half an hour for lunch for a twelve hour shift with fifteen minutes in the morning. That was it.
Working in Care is not an easy option.

Firstly you have to be not only willing to work hard physically, but you will working in stressful and often upsetting situations.

I was asked at my interview "How are you with body fluids and bodily functions"? This still didn't prepare me for what I had to do.

Working with people with Dementia had its own difficulties. I personally received minimum training for this which is shocking in itself.

Empathy is so important and patience is also a necessity. My reason for going into Care was because I wanted to 'care'. I pity anyone who does not feel that way. I survived because I loved working with the elderly. I wanted to care for them and I wanted to help them live a fuller happier life. Was I able to do this? Definitely not as much as I would have liked, but I did my best.

I went home every night exhausted, with aching feet and body, sometimes in tears at what I had experienced that day. I had never seen such suffering before. Never. I was overwhelmed at first. It was all a huge shock. So tired so stressed so sad, yet I will never forget my days working in care. I knew I was making a difference. I went home feeling I had accomplished something worthwhile.

It's not a job for the squeamish or faint-hearted. Not a job for you if you just want a cosy wee job and just to earn some money. The responsibility is huge, but you do not get recognised for this and you will normally be paid around the minimum wage. You will need a huge heart to do this the way it should be done. Would I do it all again? Absolutely. I loved my job.
My concern is that too many people see caring as something to do as a last resort. If this is why you are looking at entering the care profession ... Please DON'T. If you feel you want to CARE and are willing to work hard with little remuneration then take time to make sure it's something you can do.
The emotional stress is huge. You will see death regularly. You will have to deal with bereaved families and you will have to be professional yet sympathetic in all dealings with families.
I am proud of the work I did as a Carer and then as an Activity Co-ordinator. You could be too. Just make sure you are doing it for the right reasons.
Caring is a not just a job, it is a vocation."


Christina Taylor