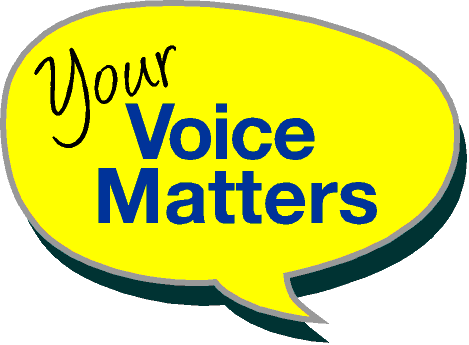 Promoting Care with Dignity and Respect
Please note Your Voice Matters is an information source only via this web site. The campaign ceased to operate in 2018

I was invited by the local BBC for an interview on a day Paul Burstow was visiting a local Dementia Group. I travelled to the group to do my interview in the hope I may get chance to see Paul whilst he was there, to discuss the issue of banning of families when they raise concerns to care homes.

I wrote a very quick note in case the opportunity did not arise.

After a 3 hour wait whilst Paul fulfilled his visit, he came to speak to me. His assistant had passed him my note.
We spoke briefly, but sadly his team said they had to go. He promised to get back to me personally.
On 11 June 2012 I received a letter from Paul Burstow concluding ...
"Finally I regret that due to diary commitments I am unable to meet with you to discuss your campaign. Thank you for providing my Private Secretary with a leaflet about your organisation; this was passed to me and I was interested to read it."

"I realise that this reply may be disappointing, but I am afraid there is little more that I can add to the previous reply."
​
Copy of letter in full Click HERE
​