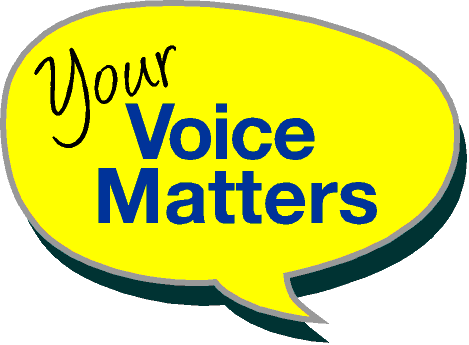 Promoting Care with Dignity and Respect
Please note Your Voice Matters is an information source only via this web site. The campaign ceased to operate in 2018

Value and Respect our Nurses
Our nursing homes need good nurses. Our vulnerable in care homes, many with complex care need nurses, to deliver care by highly trained staff. We face a future of complex care needs which demands specialised care, this need will grow. A job in a care home is not one that just anyone can do. You need to be a certain type of person, resilient to the challenges of this environment.

A nurse has invested in their vocational career path, that shows commitment and a genuine desire to help others who need more specialised care. Manager, nurse, care staff, housekeeping - everyone working in a care home is a team, we just need good leaders who value their staff, to bring this together. Is that really too much to ask?
Could this be a turning point and give hope to Whistle blowing Nurses and care staff. Your Voice Matters hope so. Well done to Vasanta Suddock!

"Brixham nurse reveals battle to clear her name" Herald Express 30 December 2015. Click HERE.
Nurses- do not just take it

"We begin (2016) by recognising a successful appeal against the NMC's decision of
impaired of fitness to practice of a qualified nurse . Vasanta Suddock somehow had the strength to represent herself."

31 December 2015. Written by Lenin Nightingale. Click HERE to read full article
Click HERE to read "My copy of high court judgement which in the public domain on bailli SUDDOCK VS NMC 11/12/15" Vasanta Suddock
The New Nurse in Town
"It has not been a case of not training enough nurses, it has been a case of putting them under so much pressure that they leave the nurse trenches ..." "... a fantasy world that sees nursing as not being controlled by a new politics, dressed up as economics."

24 December 2015. Written by Lenin Nightingale. Click HERE to read full article
"New bridging role between healthcare assistants and nurses is expected to begin in January 2016.

"But we won't know the impact on the number of students training until 2017, so it feels like a huge gamble at a time when we need to be sure we are training enough nurses."

2 December 2015. Jenni Middleton, Editor, Nursing Times. Click HERE to read full article
Nursing and Medication Errors

"I have often noted that the UK has adopted American (free market) approaches to health care (private nursing homes, etc.) without any meaningful penalties on corporate failure. The axe in the UK falls mainly on the nurse."

"Hospital and nursing home environments that promote undue stress through short staffing should result in heavy fines on those that run them."

26 November 2015. Written by Lenin Nightingale Click HERE to read full article
3 thoughts on "Nursing Shortage – or What?"





"As many as 33 per cent of nurses and midwives who finished their training last year were jobless and many were employed as casuals and wanted more hours, said the report." Australia (theage.com)




7 June 2015.

Written by Carol Dimon.

Click

HERE

to read full article
Nursing Students Drop Out Rates - (Selected) Statistics




"The real question is this: what do the RCN propose to do in a 'not negotiable' world?"


27 May 2015.

Written by Lenin Nightingale

Click

HERE

to read full article