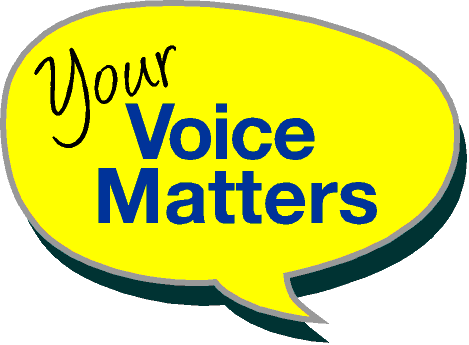 Promoting Care with Dignity and Respect
Please note Your Voice Matters is an information source only via this web site. The campaign ceased to operate in 2018

Political Meetings - Our Diary
Please note, we are not affiliated to any Political Party. Abuse and neglect in care homes is a cross Party issue. We need to work together to make it stop
Photo Gallery of Political Meetings are listed at the footer of this page.

Ageing is something that affects us all, if not now, then in the future. This is not about politics, or bank spreadsheets, this is about people.

The UK Hidden Scandal of private care homes is a pathway many fear to tread. What we talk about now will be the headlines of the future 'We should have listened'. It will be too late for many, with lives destroyed by a system designed to care.

We want MP's and Ministers to listen and trust the truth speakers to help end abuse and neglect in our care homes. We urge them to speak out, without fear, acknowledging the seriousness of the critical state of our sector. We would also ask them to ponder on the fact that some key players in our care 'Establishment' may not be as expert in their field as they profess, and they themselves have had a role to play in this crisis, as they have watched it evolve, going with the flow.

Politicians must be prepared to admit they got it wrong, nothing to be ashamed of in that, in fact they would gain more respect from the public. We all make mistakes.

Recommendations, Guidelines, Petitions and Public Inquiries do not change repeating patterns of bad practice in our care homes. We are in a vicious circle that must be broken. It is proven existing attitudes don't work.
Drastic changes are needed in attitudes, robust enforcement, legislation and prosecution.

It is time Politicians aknowledge the failings of our private care home sector and current Regulation standards. Explore alternative options with not just the care experts, but campaigners like us, who pick up the pieces when families and care staff come to us. We live this nightmare day in day out. This action is urgently needed, quite simply in our view, our Regulator costs lives.

Since 2010 Your Voice Matters have met MP's, written to Ministers. The majority did not even reply. Did they really think we would just go away? Andy Burnham was the only Politician to want to help and we met him for the first time in March 2015, when he pledged his ongoing support.

Since November 2015 we noted a shift, with Ministers of other parties agreeing to meet us, yet after all the effort it amounted to nothing, when we found our recommendations blocked, after being told they were simple and easy to implement

We do not mind what Party any MP belongs to, we just want them to stand up, speak out and fight for our vulnerable in care homes. Actions speak louder than words.

Grassroots people are their experts by experience, even if we don't have a Certificate or letters after our name to prove it.

Our Government cannot continue to treat our elderly and vulnerable in care as low priority. Every day matters for someone in a care home. It could be their last. Allow them to live and end their life with dignity, being cared for with compassion and respect. Families should be supported not feel threatened in this journey, and care staff should be supported and valued.

2017 must be the Year of Change.

Our plea to all MP's - 'Help us make care homes safe and happy
places to live, visit and work'.
​
​
​
​
16 December 2016
Barnstaple, North Devon
Peter Heaton-Jones MP, North Devon.
​
Our focus today was training. There are too many gaps and inconsistencies in training currently on offer. This compromises the health and safety of vulnerable people and is an avoidable drain on NHS resources. Our suggested mandatory training tool designed by whistleblowing nurse Vasanta Suddock, would not only make a positive impact on elderly care, but also save the Government money. Peter appeared genuinally interested during our presentation and we look forward to exploring our ideas more with him and others in the New Year.

We gave updates on our Banning and Evictions campaign and were delighted to hear this has been discussed with the Minister, who we are due to meet early 2017.
2 November 2016
Westminster
Peter Heaton-Jones MP, North Devon.
​
Pleased to fit in a meeting with Peter during his busy week leading up to his 3 November 2016, House of Commons speech.

It is wonderful to hear the information Your Voice Matters produces and shares with Ministers is valued.
​
Look forward to tuning in tomorrow.
Richard Fuller MP, Bedford and Kempston
​
A first meeting with Richard. We discussed the work of Your Voice Matters and our latest campaign Rights 2 Speak Up 4 Care, focusing on banning of relatives and evictions of residents.
​
I hope to meet Richard again who showed great enthusiasm for our efforts to improve elderly care.
Andrew Gwynne MP
Shadow Minister without Portfolio
​
A quick catch up as Andrew committed to voting in the House.
​
Andrew has always been a loyal supporter of Your Voice Matters with a genuine interest to see an improvement in elderly care. We look forward to continuing to work with him to help make care homes safe and happy places to live, visit and work.

An exciting event to look forward to in the New Year, thanks Andrew!
Click on each link below to view a photographic diary of Political Meetings