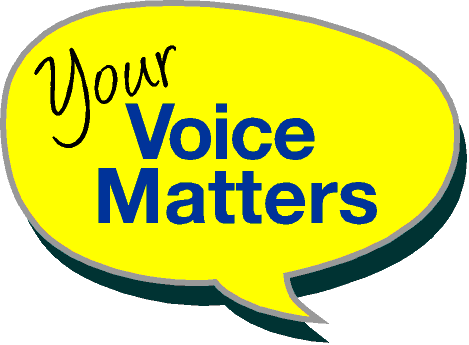 Promoting Care with Dignity and Respect
Please note Your Voice Matters is an information source only via this web site. The campaign ceased to operate in 2018

Click

HERE

to read about Your Voice Matters
Parliamentary Event 17 January 2017
OUR CAMPAIGN TO END UNFAIR BANS AND EVICTIONS BEGAN IN 2010
​
​
​
​
​
​
​
​
​
​
​
​
​
​
​
​
​
​
​
​
​
​
​
​
​
​
​
​
​
​
​
​
​
​
​
​
​
March 2015. Our first meeting with Shadow Health Secretary Andy Burnham at Westminster to discuss the serious issue of banning and evictions. We have raised this at subsequent Ministerial meetings.
Click HERE

May 2016. We met again with Andy Burnham, who was then Shadow Home Secretary. Andy's work with Hillsborough reminded me of the coverup culture we are trying to expose in the care home sector. In 6 years of campaigning I had been met with brick walls. Families and residents were still not protected and lives
were still being destroyed by a system that should be caring and supporting. I did
not know what to do to bring this out into the open once and for all to make it stop.

I discussed this with Andy and following our meeting, Your Voice Matters decided
we had to finally bring this to the forefront. We launched our campaign
Rights 2 Speak Up 4 Care.
BBC Press Release 2 Nov 2016. Click HERE to read article.
​
On 2 November 2016 Your Voice Matters joined a discussIon on the practice of banning of families and evictions of residents on the Victoria Derbyshire programme at the BBC Studios, London. There was such a huge response, the Programme repeated the following day.
​
The BBC quoted Professor Martin Green OBE, Care England as saying 'Evictions and relative visitor bans are only issued very rarely'. In August 2016 Nadra Ahmed OBE, The National Care Association also denied the scale it is happening.

Both Martin and Nadra are the voice of the providers. They are consulted as Experts in the care home sector, have been awarded OBE's for their contribution to social care, and are invited to bring solutions to the Government. This normally involves demands for more money.

They have protected their members, whilst being fully aware of the issues our campaign have raised, and at the same time maintaining very close relationships with CQC, who have defended Martin Green to Your Voice Matters, implying it is Your Voice Matters are the ones at fault and people like Martin Green have 'a role to play'. CQC say we should be willing to co-operate with him. I asked if the same had been said to Martin Green about Your Voice Matters. The awkward silence that followed told me the answer to that question. On 12 September 2017 CQC posted an article (Click HERE) on their facebook page with a comment "Great social care has the power to transform people's lives positively but inadequate, unreliable care is devastating and casts a dark shadow over the rest of the sector, undermining public trust." Indeed, we have always said it is not campaigners giving good care homes/workers a bad name, it is the bad apples, the ones we have worked so hard to expose. So, why are CQC not challenging these two organisations who are the respected voice for the sector?

You would have expected a willingness from organisations who say they are focused on positive change, to engage with us since 2010. They have all been more than happy to deny, defend and blame. In our BBC Radio 5 Interview (link below) with myself, Peter Heaton-Jones and Nadra in August 2016 she not only denies, she practically blames the families, referring to the manner they may have raised their concerns. She refers to our campaign
Rights 2 Speak Up 4 Care as a 'damning one'.
​
RADIO 5 LIVE AUGUST 2016
​
​
​
3 Nov 2016 CQC press release. Care homes will have to reveal patient eviction and ban numbers Click HERE
Your Voice Matters have told CQC evidence must be sought from a Next of Kin to prove the reason given by provider, and not to only accept what the care home provider tell them.

Andrea Sutcliffe, Chief Inspector of Adult Social Care, August 2016 "I am clear that when we finally produce this, we will acknowledge publicly the role that Your Voice Matters has played." Click HERE to read Andrea's blog.

Whistleblower Nurse Vasanta Suddock produced questions on behalf of Your Voice Matters covering legislation and CQC Regulated Activities which led to the CQC producing guidelines on banning launched on the CQC web site, which she worked with them to produce. Click HERE. Whilst we welcomed some progress with this, we feared these guidelines did nothing to stop providers unfairly banning and evicting, or protect innocent families and we voiced those concerns to Andrea Sutcliffe and her team.
​
After beginning to campaign on this issue in 2010, and achieving Parliamentary Meetings and national media exposure, we had hoped to influence a change for the future, where care homes could be safe and happy places to live, visit and work. Sadly, all our efforts could not bring about the change so desperately needed. There were no more avenues to go down to achieve this, we had exhausted them all.
Main Interview
-
Radio 5 Live
House of Commons Adjournment Debate
3 November 2016
​
Peter Heaton-Jones MP
Acknowledgement and recommendations of Your Voice Matters
Click HERE to watch
(17:11:13)

Extract below
Your Voice Matters wish to thank Peter for his commitment towards improvement for elderly care, his belief in us and support whilst he was in post.
House of Commons
Social Care Debate

16 November 2016
​
Alistair Burt MP
Acknowledgement of
Your Voice Matters

Click HERE to watch
(17:21:51)
Peter Heaton-Jones MP, North Devon
​
"A further problem thrown up by this entire process has been highlighted effectively by an organisation in Devon - not in my constituency, as it happens, but elsewhere in the county - called Your Voice Matters. I pay tribute to its founder and director, Jenny Moore, who has done very good work in this area. I have met with her a number of times, most recently yesterday, in preparation for this debate. The issue in question is the growing number of cases where relatives are banned from care homes simply for complaining. This can take the form of a complete ban or of restricted visits; in some cases, it has even been known to lead to the eviction of the elderly person from the home."

"Your Voice Matters has launched a good campaign called "Rights 2 Speak Up 4 Care". It has identified the issue succinctly. In a nutshell, it is that private care care homes are defined in law as the ultimate landlords. Quite simply, they can decide who goes on the premises and who does not. Families who raise concerns are threatened or banned. As I have said, sometimes residents are evicted, and a private paying resident is not protected under any legislation - not the Health and Social Care Act 2012 nor the Human Rights Act 1998, for example. A private care home also has the power to prevent health professionals from visiting the home. Let us think about that for a moment: a care home has the power to stop doctors and nurses going into it to visit its clients."

"Something has to change. Recommendations from Your Voice Matters include legislation to close those loopholes and to give protection to all residents and their families, a review of the relevant legislation and an independent panel to offer a fair hearing should a private care home want to place restrictions on a family member or a resident. Your Voice Matters have been working on this for some time, and literally yesterday - just yesterday - there was a breakthrough. In the run-up to this debate, there has been a flurry of media activity, with TV and radio programmes covering the issue. Yesterday, the CQC published new guidelines on its website. Care homes will now be required to keep a register of occasions when relatives are banned or people are evicted. I am not convinced that that goes far enough, but it is a start, and I will keep working with Your Voice Matters to ensure that we go further."

"That campaign group has made a number of other recommendations that I will mention briefly, as they have considerable merit. It suggests there should be better protection for whistleblowers who wish to highlight shortcomings in homes, as well as better training, with a mandatory training course for all those who work in or manage care homes."
"I end with this thought. The problem is that we have a growing number of cases in which care homes are simply not coming up to scratch. I have spent many days, weeks and months on this, discussing it with my constituent John Barrass and the Your Voice Matters campaign group in Devon. Whenever we discuss it, we keep coming back to one thing. I said exactly this a year ago in Westminster Hall and I say it again now: this is not about processes, systems or organisations, but about people - people who do not have a voice in a system in which, let us remember, four in 10 care homes fail to reach a satisfactory standard on the CQC's measures. That means that some vulnerable, sick and elderly people are not being properly cared for. That cannot be right. I look forward to hearing from the Minister. We have to do something and we have to act now."
Extract from Adjournment Debate

3 November 2016
ABOUT THIS CAMPAIGN

Families are being used as unpaid Regulators, their invaluable inside information and evidence relied on by CQC. Where is the protection for them to do this and why should they be placed in this unfair position?

Identities of those who have reported concerns are hard to conceal, as the nature of the allegations tells the care home exactly who has reported specific concerns. In 2017 CQC were challenged by a whistleblower at a CQC Board Meeting (i.e. By Dr Minh Alexander NHS whistleblower and former consultant psychiatrist, 9 September 2017 Click HERE. )

I set up Your Voice Matters in 2010 after I was banned from visiting my relative in a care home. My crime? I challenged bad care. It took 3 years to get the ban lifted. My family have also experienced eviction, ban and threat of a ban.

I have met with MP's, Ministers and CQC senior managers since 2010 to discuss this issue and got nowhere. The media did not want to know either, despite our efforts. It was easy for everyone to deny this is happening and I was constantly made to feel I was a paranoid campaigner. I could not prove it if they media would not help me reach the public to gain responses on a large scale. Finally in November 2016 we have that national exposure and it is now proven. The sector and those who represent them can no longer deny this is happening.

Evidence of patterns of behaviour nationally from care home providers, shows cut and paste statements to families who raise concerns. Here are some examples of what families have told us. Sound familiar?


​
​
​
​
​
​
​
​
​
​
​
Welcome to the world of private care homes, the ultimate private landlord. Those who fund their own care have no protection, neither do their families.
​
As it stands, If a care provider threatens you with a ban or restrictive visits there is little you can do.
You could take civil action but it would be costly. If your loved one pays for their own care, you can contact the Local Government Ombudsman, If NHS the Health Service Ombudsman and if Local Authority, the local authority who is funding.
​

We call for new legislation that takes the power away from providers banning family members. We want this to be passed to magistrates or an independent panel presiding in a Magistrate Court.

We call for independent monitoring of all evictions, conditions on visiting and bans in care homes.
​
We call for a Register of all care home providers who ban, restrict visits or evict residents.
​
We call for accountability to care home Owners, Directors or Managers who have acted in a bullying, threatening way towards any family member or resident.
​
We call for CQC to view complaint files held at the Head Office of any care group as part of an inspection.
​
We call for a single independent body to be established to deal with care home concerns AND investigate.
​
The Government had and still does not have any intention of bringing in such legislation.
​
​
​
​
​
​
​
​
​
​
Who can help you if you are threatened? CQC? Local Authority? Police? Legal? You may be surprised to learn, there are no protection Laws for people who pay for their own care, and as we all know, more and more care homes are only accepting private funding residents. It is very concerning.
​
Often there is no paperwork in a care home to show threats or action against a family. In large companies, this can be held at their Head Office, therefore not being picked up at CQC Inspections. We have suggested several times to the CQC we feel Head Offices of care companies should be included routinely in their inspection regime and complaints files scrutinised.
POWER, FEAR, CONTROL These words have no place in our care homes. To isolate is to control for self-interest.
​
This is what families should see and experience when visiting care homes:

HONESTY, TRANSPARENCY, SINCERITY, TRUST, RESPECT, COMPASSION, KINDNESS, EMPATHY, SUPPORT

How can families and care staff know if the Manager/Owner is telling them the truth when they are told the other has complained about them? Doubtful you will ever find out for sure. If you have been told not to speak to others and you dare to ignore it, you could find your loved one evicted or you banned. For care staff, they may find themselves out of a job. Now the provider has isolated you all - by fear.
​
In May 2016 Your Voice Matters met with Ministers and raised this shocking hidden scandal with them once again. From that meeting we decided to launch this campaign and new page on our web site. Enough is enough. It is time for action.
​
BBC Spotlight TV Interview with Jenny Waldron July 2016




The Voices Representing Care Home Providers August 2016 & November 2016
​
August 2016 BBC Radio 5 Live debate on our campaign with Your Voice Matters, Peter Heaton-Jones MP and
Nadra Ahmed OBE Chair of National Care Association, debating the reality of consequences for families after raising concerns to care homes. Is it really the way families raise concerns that is the problem? We don't think so Nadra. We also disagree with yourself and Prof Martin Green of Care England during his interview on 2 November 2016 that banning is rare. It demonstrates how out of touch with reality they are of those they represent and defend. Or are they? Listen to the interview below:

​
​
​
​
​
​
​
​
3 November 2016 CQC launched their guidance for raising concerns. It will help raise awareness of this bullying practice and bring discussion about what has been a hidden scandal, but as expected, it does not bring protection for innocent families and residents.

Your Voice Matters will continue to work hard to have these loopholes closed to stop bullying and victimisation. Many care providers are destroying lives of families. It is these memories that will remain with them forever when their loved one has died. How can total strangers be allowed to tear families apart in this way, remain unchallenged and not made accountable?

Where else could you be accused of something, proven guilty with no evidence, sentenced and punished?
Banning was the essence of why Your Voice Matters began in 2010, and we are determined to reach our goal
- Families able to raise concerns without fear of retribution.

Families are whistleblowers too. Hear our stories. There are many like us:

7 minute video. Click HERE
7 minute video. Click HERE

Want to help?

Share this web site on social media, with family and friends
Attach our campaign name to your social media profile pic
Make your local MP aware of this web site. Please feel free to use any content. That is why it remains active.

This national scandal is finally out in the open. Whilst others have been busy collating statistics for years, we were actively trying to bring an end to cover ups in the elderly care system which lead to our elderly being neglected and abused.

"You keep raising the same concerns"
" Your behaviour is
unacceptable"
"You upset other visitors and staff"
"Our staff feel intimidated by you"
"Your expectations are unrealistic"
"We can no longer meet the needs of your loved one"
"You leave us with no alternative but to ban you"
"Our staff say you interrogate them"
"You can only visit one hour a day / a week"
"You are banned from visiting at meal times"
"You are not allowed to speak to any other families"
"You are not allowed to enter the bedroom of any other resident"
"You are not allowed in the dining room"
What are the Government's views on this?
Parliamentary Questions & Answers May 2016

Click here to find out
"Other families have complained about you"
"You have 28 days notice to find another care home"
Main Interview
-
Radio 5 Live
"The lady who ignored my letter was not from Healthwatch; she was Mrs Nadra Ahmed, Member of the Most Excellent Order of the British Empire (OBE), Chairman of the National Care Association. Ms Ahmed was recognised sometime back for her Outstanding Contribution to the Kent Business Community. It would be nice to know of some of her contributions to the Care Community. Hard to believe, isn't it, that we actually have a National Care Association in this country." Anahita Behrooz 7 October 2016