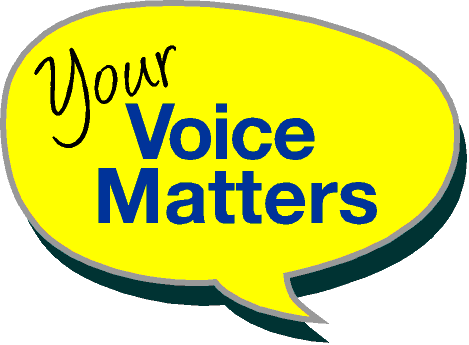 Promoting Care with Dignity and Respect
Please note Your Voice Matters is an information source only via this web site. The campaign ceased to operate in 2018

CARE INSPECTORATE - SCOTLAND. Click HERE for web site
The Care Inspectorate Scotland is Scotland's equivalent to the Care Quality Commission (CQC) in England. Both are Regulators for premises who are involved in the care of vulnerable adults and children.
Care Inspectors in Scotland can turn up at any time of the day and night unannounced and can also turn up at weekends. They do not report to Manager or Admin but go straight onto the Units to check up on all aspects of care and staffing levels etc. They can demand to see any records, files and notes in the Care Home. They check cupboards, toilets and resident rooms and all communal areas. Medication records are also closely monitored. They speak to residents, staff and visitors. Anyone can ask to speak to them in private.
In Scotland the Inspections Grades come under 4 headings. (This is similar to CQC):
Quality of Care and Support, Quality of Environment, Quality of Staffing, and Quality of Management and Leadership.
These main headings are each rated 1 - 6. Ratings are 1 Unsatisfactory, 2 Weak, 3 Adequate, 4 Good, 5 Very Good and 6 Excellent.
On website, click HERE , the public can see up to 15 of the last gradings for each Inspection for each Home.
The SCSWIS show a list of all registered complaints against individual Care Homes. This shows the date of complaint, Case Number, Complaint type and most importantly, the Outcome. This can be Upheld, Partially Upheld or Not Upheld. This is something that is not available on the CQC website. The Public can click on the complaint for a short summary of complaint and outcome, or can obtain a full summary by contacting the Information Governance Team by telephone or email. This is a very useful tool for people searching for a care home for a loved one.
The Scottish Regulator also use Lay people who they put through training and they can accompany Inspectors on visits as part of the Inspection Process.
The Scottish Regulator will investigate individual complaints by individual family members or employees.