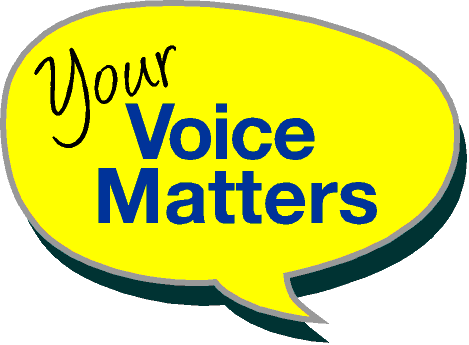 Promoting Care with Dignity and Respect
Please note Your Voice Matters is an information source only via this web site. The campaign ceased to operate in 2018

Behind Closed Doors from the perspective of whistleblower Adeline Dalley
My name is Adeline Dalley, I was once a Senior Carer who specialised in Palliative Care, I loved my job more than anything. After one day turning whistle blower to protect the war Hero, Sir Douglas Baders' Wife all would swiftly change. So what did I do next?
Write my book - Behind Those Care Home Doors
Co-write the song on here called Behind Closed Doors
Why - Because the neglect/ abuse and corrupt behaviours at the expense of our vulnerable elders continues every day. After seeing new management walk into a new job and no action taken (She refused to let me call an ambulance for Lady Bader who I had notice suffered a stroke, saying it could wait until Monday and see a GP).
Exposing abuse at another home along with many others, after ringing CQC so many times (for over a year) eventually I told them I was recording the call and expected action. A Head Inspector wrote to tell me they would inspect but didn't have my correspondence of concerns, the home fails inspection weeks later. Then I receive a latter of apology saying various people had raised concerns and they failed to put this together. Six months later the home fail inspection again, still no enforcement action taken by the CQC.
They say they learn from mistakes? I have experienced six out of nine care homes being told there is an unannounced inspection and when this will be. What gets done in these 48 hours is amazing, cover ups, action on issues, unsigned medication etc.
After my final let down of a care setting which was full of love being taken over and destroyed, I had two choices, give up the career I had loved and trained so hard in, or start alone as an independent carer, which is what I did. I have been to London for meetings at CQC, also a patron of the Edith Ellen Foundation of Norfolk. We all say what needs to change from people that know, but to no avail.
People are not living in many care homes, they are existing and treated like on a conveyer belt, being left in soiled pads, given the wrong food, isolated due to poor activities, I could go on and on.
As for the CQC MUM'S test, in my own personal experience I can state one thing that will never happen, no family member of mine will end up in care. Of course many Bodies are against cameras, because we would see what actually goes on beind closed doors of those homes that have passed recent inspections.
Please don't get me wrong as there are so many I have worked with who are so amazing at their job but don't get the support. Directors taking huge profits, managers with no respect for staff, e-learning which is not sufficient for training to work with the elderly, these tick box tests have to stop. Here are the changes personally I would like to see:
1. Cameras.
2. When homes have a high turnover, Safeguard, CQC stepping in to speak to the staff who have left.
3. If you are contacted for example via text from a patient you know who is scared and feels like a prisoner, this
cannot be accounted for as evidence without their permission. FEAR stops them from speaking to management
and the CQC.
4. Governing bodies to look at companies on Glass Door etc websites, so they can see what workers are saying about
companies and treatment of residents.
5. People who raise concerns are often banned from visiting residents, unless they are accompanied which breaches
Human Rights to say the least.
For families Legal Action is the best option by Solicitors who specialise in Negligence/ human rights etc, Should you
get nowhere with the Heirachy of a care company.
6. Fitness to practice questions for those who mistreat staff/residents about the way in which they conduct
themselves needs to be looked into.
7. Why did they leave their last position?
8. I have worked with many compassionate ethnic minorities. However if I can't understand them how can someone
who is deaf/blind, can they read medication doses correctly?
I think it is unacceptable for those who have done so much for us to suffer for six months before a home is looked at again by an Inspector.

Why don't care homes want whistle blowers? Because they know there is poor standards and you will speak out, yet to ignore is no better than being an accomplice.The biggest shame is that so often the apple rots from the top, get down to the the real staff who work short, go without breaks on minimum wage, they are the ones who should be managing that have the compassion.A nursing floor of 20 is lucky to have 4 carers, these people take 2 carers a time. Less than 15 minutes per patient, for £1000 a week?

Interesting fact - I applied to the CQC to be an Expert By Experience, cannot imagine why I was turned down and told I would be wasted with my experience here? I was 'over qualified'.
Managers and Brochures should rarely be believed, been there, seen them, experienced the lies first hand.
Any doubt, get your camera in there before it is too late. Don't you think its odd how when cases of neglect and abuse come up the cases are not held in the public domain? Behind Closed Doors.
I have for the first time been able to give amazing care to people and will never look back.
I wanted one thing, to make sure everyone I treated was given the same love, dignity, empathy and respect I would give my own parents. I was once told whilst holding a lady crying giving her a hug, that this was abusive and I should just give her a tissue and have no physical contact - you wonder why I have no faith. I cannot be this way if someone is distressed, if I could I shouldn't be in this career as far as I am concerned.I continue to fight for those in care and their families, have my dream of winning the lottery and buying my own care home to show them all how it should and can be done.
Enjoy the song and open your eyes, this is everywhere and it shouldn't be. We trust our loved ones to these people in the belief they will be protected I have one sentence of advice for people.
I hope this song gives the message, people in care are too afraid or unable to use their voice, so we must act for them, we would if it was our own parent after all.
Listen to the song, Imagine being in this person's shoes. The reality is YOU may be their only hope. Thank you."

Adeline
ISRC: TCABX1476866 , UPC: 859712736925
Unauthorised copying, reproduction, hiring, lending, public performance and broadcasting prohibited
Written By Adeline Dalley and Simon Pollitt
Singer Chantel Baylee