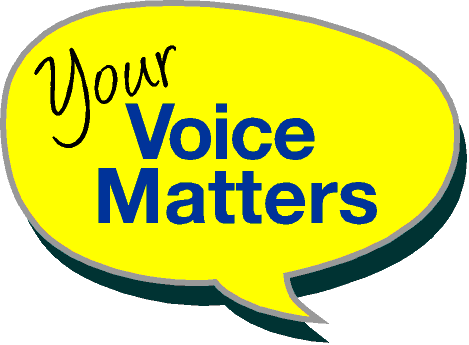 Promoting Care with Dignity and Respect
Please note Your Voice Matters is an information source only via this web site. The campaign ceased to operate in 2018

Surveillance/CCTV for C

are Homes
- It's more than just cameras
​
​
​
​
​
​
​
​
​
​
​
​
Families are forced to become private detectives, when they should be able to spend quality time with their loved ones, free from stress and worry. There is worry over the upset of having to view the footage and take action if neglect/abuse is proven.

We should be mindful, not every resident or a vulnerable person receiving care at home has a family to look out for them.

Always consider who will install the equipment, monitor and maintain it. Not a good idea if this is managed by the provider themselves. Always research the background of any supplier you are considering to instal equipment.

Your Voice Matters have always been passionate campaigners for OVERT (open) cameras and surveillance systems in ALL AREAS OF A CARE HOME to help PREVENT abuse happening in the first instance. We want openness and transparency, not more secrecy.

Your Voice Matters would never promote or endorse any system that would compromise the dignity of a care home resident. When families watch the footage of their loved ones, they are horrified. Those who question surveillance in private rooms need to reflect, where was the dignity for that person being neglected/abused at that time? They had none. Their dignity is already compromised, surveillance or not. We need to find a way to instal survillance in private rooms, whilst maintaining their dignity.
​
Our campaign have established from our regular meetings with Ministers, and Parliamentary questions put forward on our behalf have shown there is a strong opposition to surveillance in care homes.

The legalities are extremely complex. It is not as simple as just deciding to instal cameras in care settings. If only it was.

As it stands, the Regulator the CQC have a dangerous naivety, on occasions believing the word of the care home provider. The person who reports the alleged abuse then becomes a victim, labelled 'trouble makers' and 'liars'. This has devastating consequences.

Evidence is the only way to prove alleged reports of neglect and abuse.

Why is everyone so keen to protect the providers? It is about time the focus was the resident.Prisons, childrens' nurseries, our shopping centres and now MP's are afforded protection by CCTV/Surveillance. Why not our elderly?

Please be mindful that if you are installing a covert camera and are found to be doing this by a provider, you have no protection to stop them evicting your loved one, or banning you. See our campaign Rights 2 Speak Up 4 Care - Click HERE .
​​
The following links will direct you to various pages with our views on surveillance in care homes. We want protection for ALL:
​
​1. Why we support overt surveillance in care homes. Click HERE
2. Why we need legislation for surveillance in care homes. Click HERE
3. CCTV protects care home staff too. Click HERE
4. Dr Malcolm Fisk overview of CCTV. Click HERE


PETITION:

To sign Click HERE
To install undercover cameras ALLOWS abuse to happen in order to obtain evidence. Your Voice Matters consider it unacceptable to place vulnerable people at risk to obtain evidence. We are advocates for PREVENTION of abuse.
​
Until we have legislation, we acknowledge families have no choice but to install secret cameras.
​
Surveillance in care homes is a complex area and is certainly not only about cameras. For private rooms, other areas of surveillance needs to be considered, as that is where abuse is more likely to take place. BEHIND CLOSED DOORS.