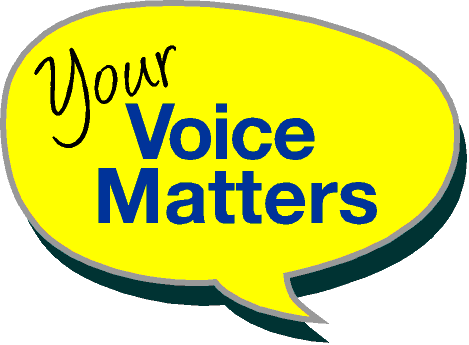 Promoting Care with Dignity and Respect
Please note Your Voice Matters is an information source only via this web site. The campaign ceased to operate in 2018

Justice for Whistleblowers. A new Era Dawns
The end of 2015 brought us a positive story in our newsfeed, and it was one which excited us here at
Your Voice Matters. VASANTA MARNI SUDDOCK - and - THE NURSING AND MIDWIFERY COUNCIL.

Could this be the turning point for people working in care settings? Could the tide be turning?

Care home staff, just like families and the residents themselves, are victims of bullying care home providers. Only those that have walked this pathway of trying to find justice will understand what a difficult journey this is, one that often feels impossible, and for the majority this has proven to be the case.

Power, money and fear rule our care home sector.

We hope this case 4½ year journey for Vasanta will have built a foundation for the future of whistleblowers, to end bullying and victimisation of care staff in NHS and Social Care.

30 December 2015 "Brixham nurse reveals battle to clear her name" Herald Express. Click HERE.
Since Mrs Justice Andrews DBE struck out NMC charges against Ms Vasanta Suddock.
​
In April and May 2016 Vasanta returned to the NMC CCC Hearing as a self-litigant and succeeded in having the remaining charges removed. The CCC panel confirmed that the NMC evidence and witnesses were unreliable, inconsistent, embellished and influenced.
​
Vasanta has succeeeded in achieving in all of her cases along with representing others after she whistleblew in 2011. Click HERE .
​
Nurses- do not just take it

"We begin (2016) by recognising a successful appeal against the NMC's decision of
impaired of fitness to practice of a qualified nurse . Vasanta Suddock somehow had the strength to represent herself."

31 December 2015. Written by Lenin Nightingale. Click HERE to read full article
Vasanta Suddock Case
​
Click HERE to read "My copy of high court judgement which in the public domain on bailli SUDDOCK VS NMC 11/12/15" Vasanta Suddock