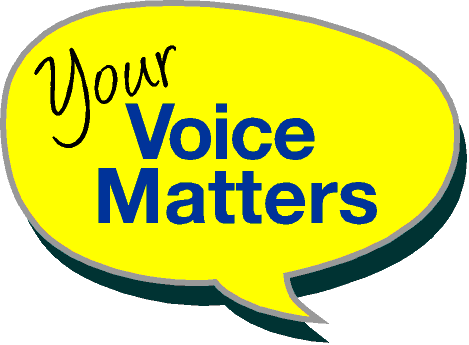 Promoting Care with Dignity and Respect
Please note Your Voice Matters is an information source only via this web site. The campaign ceased to operate in 2018

What is a Community Interest Company?
Community Interest Company (CIC) was introduced by the United Kingdom government, designed for social enterprises that want to use their profits and assets for the public good, rather than being driven by the need to maximise profit for shareholders and owners. As of August 2014 there were almost 10,000 CICs on the Regulators register. To become a CIC you must have a social purpose.
A CIC have a legal requirement to prepare and deliver annually to the Registrar of Companies, their accounts, Report and Annual Return. Failure to meet these requirements (and those relating to the CIC Report) can lead to the prosecution of the directors and the imposition of civil penalties on the company.

Many of our followers will know in 2010, that Jenny set up Your Voice Matters independantly, on her own, and has worked full time on the campaign for 6 years. We have now grown to a team of three, but the workload and opportunites are also growing which presents many challenges. It became very clear that we needed to take Your Voice Matters to another level, as we gain more interest and support.

We are delighted to announce our CIC Registration on 27 August 2015.

We have two Directors, a Secretary and Book Keeper. Our Bank Account is a two signatory one, to offer reassurance and transparency to our supporters.
Details of how you can help us raise funds will be posted on the site soon.

The majority of communications we receive are from families or care workers who have concerns about failings in care homes. We touch on home care issues on our social media pages, and intend to expand on this area in the future.

We hope by taking this step it will enable us develop our services to help meet our objectives, which are to carry on activities to benefit the community and in particular (without limitation) to:
Our Objectives
1. Campaign for residents in care homes, their families and care staff,
providing a voice for those who have none.
2. Campaign for residents to be treated with dignity and respect,
promoting person centred care.
3. Campaign to influence a culture change in the care sector.
An 'Asset lock' is in place to ensure that in the event of Your Voice Matters being wound up, any assets (including any profits or other surpluses generated by its activities) are used for the benefit of the community.

It was harder than we thought, trying to find a care organisation we knew shared the same passion and vision as us, one who knew only too well the reality of the Network who govern our failing care home/home care system and was not afraid to challenge it, one with no vested interests or hidden agenda, and one who genuinally CARES.
Our chosen organisation is the Edith Ellen Foundation (Registered Charity Number 1153733) as a potential recipient of our Company's assets.

We hope this will give reassurance to anyone who donates money to our organisation, that it will always be used for the purpose it was intended.

WANT TO HELP?

If you have a particular skill set you feel could help our campaign, please email us Click HERE

In particular we are looking for Researchers, Fundraisers, Human Resources, Social Media, Counsellors, Accountant.

We would also be delighted to hear from any Media sources, Journalists and MP's who want to help us make a difference and influence the future of care, so it is no longer a scary prospect.

One day it could be you or someone you love, needing that care and just where will we find it?

There has to be an end to this era of some, not wanting to be publically seen to be supporting a campaign who challenge bad care.

It needs to become something to be proud of. Show us YOU care and others will follow.

The time has come to step out of your comfort zone, say 'Enough' and take
action to help make a difference.

Take the plunge! .........