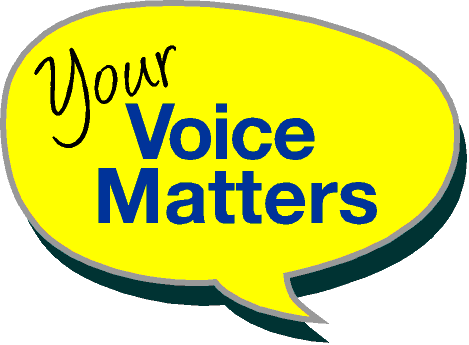 Promoting Care with Dignity and Respect
Please note Your Voice Matters is an information source only via this web site. The campaign ceased to operate in 2018

Need to find care for your loved one?
What type of care? Things to consider
Home Care
For reference for my write up.....
We have set out some advantages and challenges with using home care services - Click HERE
Assisted Living

What is Assisted Living? Assisted living facilities offer the safety and security of 24hr support and access to care. Privacy and independence are encouraged. It is suitable for someone who does not need around the clock medical care and supervision.

My father decided to purchase a flat in an Assisted Living Complex after my dear mum passed away.

He had previously sold the family home to buy a ground floor flat round the corner from the Care Home my mum lived in. At first this was a great buy for dad. He could walk round to the flat with mum in her wheelchair. Later on however this became impossible because of mum's worsening Dementia. The trip was too confusing for her. (She wanted to stay with dad and this broke his heart seeing her upset) He was still close by and continued visiting mum at the Home every single day.

After mum died, dad wanted to move. I think the flat held too many bad memories and was too close to the Care Home where mum had lived. We all discussed the situation with dad and decided an Assisted Living accommodation would be best buy for dad, as his own health was now deteriorating.

We viewed this wonderful ground floor flat with bay window and door out onto a beautifully kept garden. The garden was a play place for squirrels and even deer often wandered in from nearby forest area. We decided to check out the establishment for dad.

First thing was dad had to be interviewed to ensure he was "suitable". The complex did not cater for people with Dementia. Dad passed with flying colours.

We had a look around the complex. Everything was immaculate. There was a Warden on duty 9am till 1pm. The Warden was a qualified Nurse. She had a small office in the premises where residents and families could speak to her or phone her. She helped them with completing forms and there was a box for residents' prescriptions. She would pick up and deliver these for residents. She could check on individual residents every morning to check everything was ok and check they didn't need help with anything. In the lovely bright communal lounge there were Noticeboards giving advice and help and a Noticeboard for the regular activities that residents could take part in if they desired. An exercise class and a men's club being weekly fixtures along with coffee mornings for ladies etc. They hold fish n chip nights and various outings. My father has made so many new friends now. Some pop in to see him in his flat as dad finds it difficult to get out now.

My dad needs Homecare now and has Carers coming in three times a day to assist him. We are so lucky he has two wonderful ladies looking after him. He enjoys their visits and they are now very close to him and all the family. Dad has Emergency pull cords in every room and an alarm that he always wears round his neck.

Unfortunately he has had to use the system a couple of times, but his calls were answered immediately and appropriate help arrived within minutes.

Overall I feel Assisted Living is a wonderful innovation for the elderly. It has given us the family peace of mind knowing dad is safe and is enjoying his life now. We can see he is happy and safe where he is, something we didn't have with our poor mum who had Alzheimers and had to be placed into a Care Home sadly.

I would highly recommend Assisted Living for anyone who meets the criteria. Certainly I am not aware of any such establishments being criticised by anyone. These places are also checked by Care Inspectorate in Scotland (Care Quality Commission in England) so they are closely regulated. I can think of no cons for this type of elderly care. Unfortunately not suitable for people with Dementia. This is due to the safety and security of all residents I believe.

My family have found it to be the perfect answer to knowing our dad is happy and safe in his twilight years and after our shocking experience of a Care Home with mum, a Godsend for our peace of mind.

If you think Assisted Living is the right choice for you, here are some guidelines based on my own experience and what I found helpful:

1. Read Inspection Reports
2. View premises
3. Meet and talk to Warden
4. Explore what activities are available for
residents
5. Discuss what support is available to resident
and family
6. Can they assist with collection of prescriptions
7. Can they assist resident's possible needs
i.e. completing paperwork such as forms for
Benefits, organising care workers, cleaner etc.
8. Options for a landline telephone in individual
accommodation

Christina Taylor
Your Voice Matters