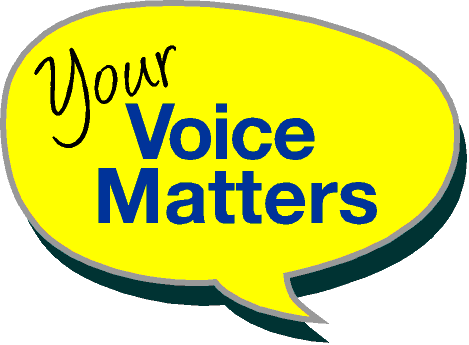 Promoting Care with Dignity and Respect
Please note Your Voice Matters is an information source only via this web site. The campaign ceased to operate in 2018

No Money in Elderly Care?
Two Must Reads

​
​
​
​
​
​
​
​
'In order to raise the cash to buy up smaller homes, these chains attract investment from private equity firms, hedge funds, banks and consortiums of individual investors. Three of the biggest five chains are owned by private equity. And they operate on a business model which expects to offer unusually attractive returns to investors.'
​
'Big care providers routinely expect to offer 11% returns to investors. But social care should not be a high-risk, high-return business. It is backed by the state, and demand is steady. That's why we want to see rates of return for social care investors capped at 5% by default.'
New Economics Foundation

​
​
​
'The chains are effectively asking for a bail out when they are squeezed between austerity fees and rising wage costs. Through threats of home closure, they are now trying politically to spook the state into paying a higher price for residential care which will protect them from the losses that are an ordinary risk of capitalist businesses. Their own financial engineering is a major contributor to chain fragility and care quality problems so that private gain comes at the expense of costs for residents, staff and the state.'
CRESC Report March 2016
​
In response to our question to CQC on how many of the top six corporate care home providers have they enforced closure:

Anchor, Barchester, BUPA, Care UK, Four Seasons Healthcare, HC-One
​
'None of the care homes in the table above have exited Special Measures as a direct result of enforcement action.'
​
Failing corporate care homes work to Action Plans with the CQC and Local Authority. We have data to evidence they are allowed to fail for long periods, sometimes years, with no closures, unlike other providers. What incentive is there to improve and sustain it when you know you will never be closed. They also have Professor Martin Green to fight their corner.
​
Professor Martin Green, OBE of Care England. The voice of the care home providers
​
​
​
​
​
​
​
​
​
​
​
​
​
​
​
​
​
​
​
​
​
​
​
​
​
​
​
​
​
​
​
​
​
​
​
​
​
​
​
​
​
​
​
​
​
​
​
​
​
​
​
​
​
​
​
Click HERE to read Report
'BIG CARE PROVIDERS ARE WASTING TAXPAYERS' MONEY
£115M OF SOCIAL CARE FUNDS WILL END UP WITH
PRIVATE INVESTORS'
New Economics Foundation, 10 March 2017
WHERE DOES THE MONEY GO?
Financial chains and the crisis in residential care
Cresc Public Interest Report
March 2016
My Members want more money, if you don't give it us, we will shut down care homes and then what will you do?
​
​
​
​
​
Professor Green is well respected, trusted as an advisor on social care matters. He appears to have a very good relationship with the Government and certainly with the CQC.
​
In summer 2016 I met with CQC. When I raised my concerns about Professor Green I was told we all have a role to play and that includes him. CQC were defensive towards him and said I should make more of an effort to 'get on'. I asked if the same had been said to him about me. No response.
​
The Prof stands up for his members, not for those residents in care homes being neglected and abused, or their families. He defends them when their faiings are exposed. That tells you all you need to know.

It is a very well connected 'Club', with many layers, who oversee our elderly care sector. A way must be found to take back elderly care from those the 'Club' protect, as sadly nothing will ever change if we don't.
​
Professor Green's begging bowl will never be full and no amount of money will solve the toxic culture in the sector. Root causes need to be addressed Prof, sort out your Members!
​
​