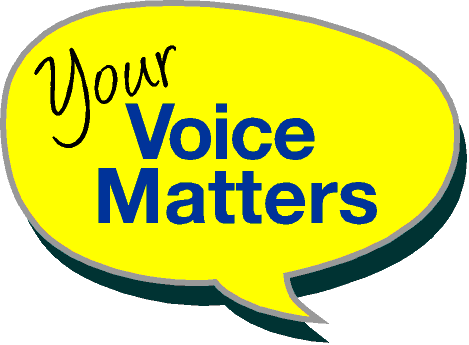 Promoting Care with Dignity and Respect
Please note Your Voice Matters is an information source only via this web site. The campaign ceased to operate in 2018

Why a Families Association?

When a loved one moves into a care home they are still part of our family. There should be no feeling of them and us, a family separated by a building. Family = unity and inclusion.

Families know the person better than anyone, they have shared a lifetime together. Families can make an important contribution to the care of their loved one, whether that is in a care home or in their own home. Their voice needs to be listened to and valued. They too need to feel supported.

Fed up of poor standards of care?
Weary of monitoring care, keeping diaries, gathering evidence to prove your concerns are justified?
Do you feel alone with your frustrations?
Angry that no lessons appear to be learned by mistakes that cause suffering or even death?
Do you despair when you witness the PR/Marketing tactics used in the care home sector that misleads families?
Frustrated social care treated as the poor partner of the NHS and excluded from many health debates?
Do you sigh each time you hear about another Care Award Ceremony?

These are all negative feelings that so many people feel across the UK towards care providers, understandably so.

Your Voice Matters want to see open and honest conversations between care providers and families. An end to defensive attitudes. It is not going to be easy, there is no quick fix, but we are passionate and committed to making the care journey easier for families.
​
This is our future, our childrens' future and generations following. It is time for change.
​
​
​
​
​
​
​
​
​
​
​
​
​
​
​
​
​
Your Membership Includes:
​
​
Your Voice Matters car/window sticker


Reduced price on Your Voice Matters T-shirt


Invitation to annual Exclusive Members only event
​
​
​
​
​
​
​
​
​
​
​
Your Voice Matters has been running since 2010. We are a team of two and the demands of the campaign and opportunities have increased.

By joining the Your Voice Matters Families Association, you will be helping us to fund trips to Parliament, other meetings and events to represent you. Your membership fee will help us to sustain and develop our services for families.

Although our primary focus is on care homes, we hope to expand more into the home care sector. We need to be mindful, that for some, there may come a time when care in the community is no longer an option, and families may need to consider a care home. Our Association is for all families.

We invite you to join our Your Voice Matters Family, together our voices will be stronger. It is time for change.
​
How much will it cost?

Annual Membership Fee £30.00

Please complete Membership Application form click HERE and return with cheque made payable to
'Your Voice Matters CIC'.
​
​
​
​
​
​
Our Pledge to You:

We will continue our efforts to meet with MP's and Ministers, representing you, sharing our knowledge and insight and discuss solutions for positive changes to our elderly care system


We will always speak the truth. We have no hidden agendas


We will continue to meet and liaise with senior managers of CQC to discuss local and national concerns


We will act on information you share with us, and seek appropriate action


We will raise public awareness of care home issues for residents, their families and staff


We do not offer any membership schemes to care home providers, as we consider this to be a conflict of interest
We want care homes to be safe and happy places to live, visit and work.